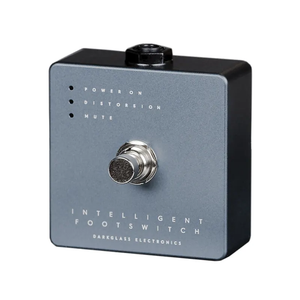 Darkglass Electronics Intelligent Footswitch for Alpha Omega 900 Head
The Intelligent Footswitch is an intuitive yet versatile accessory for your Alpha·Omega 900. One tap will engage and disengage the Distortion, while holding for 3 seconds will Mute the amplifier.
It is connected to the head via a standard 1/4" cable and it's powered by a microcontroller that sends commands to the head using a proprietary communication protocol.
Meant to be paired with the Alpha Omega 900 Head.
We ship same day so you get your gear fast!
Hope you snag this one up from us!!
---
We Also Recommend
---