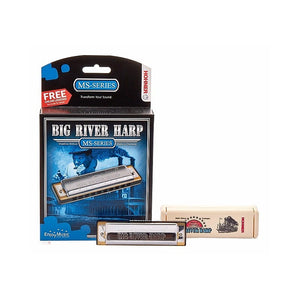 Hohner Big River Harp MS-Series - in Key of "C"
The Big River harp features open cover plates for enhanced projection and a plastic body for airtightness.
Its tuning will take you back to the roots of the blues on the Mississippi Delta.
All MS-Series components are interchangeable, allowing you to create a combination that will suit your taste
The key of the harp in in "C"
We ship same day so you get your gear fast!
Hope you can pick up one of these harps!
---
We Also Recommend
---