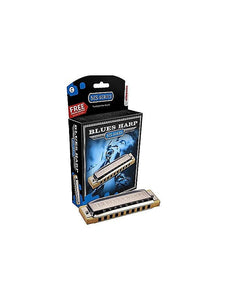 Hohner Blues Harp MS-Series - In Key of "C"
The name evokes the typical blues sound. It is a metaphor for whiskey bars, juke joints, and good times; synonymous with wide plains, open fields, and pilgrimage: The Blues Harp.
For over 50 years, the harmonica has shaped the sound of blues, rock, and sometimes even folk. The Blues Harp is designed for this specific blues sound, but thanks to the modular system it can easily be adjusted and changed to anything you want it to be – easy, quickly, at any time.
Whether you're a beginner or advanced, the Blues Harp is the harp for you.
This harp is in the key of "C"
We ship same day so you get your gear fast!
Hope you pick one of these up for yourself!
---
We Also Recommend
---