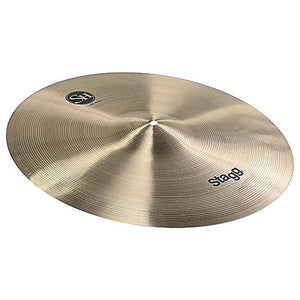 Stagg 17" SH-CT17R SH Series Cast Thin Crash 1140g
Here is the SH Series Cast Thin Crash from Stagg!
This specfic crash is 17" inches and authentic hand-hammered, classically cast cymbals at a price within reach of all drummers.
B20 bronze...a mixture of 80% copper and 20% tin. Along with being hand-hammered to create the final shape.
Lathing by hand to create the perfect sound as well as making the cymbal look as good as it sounds.
It weighs 1140g for a lighter sound and crisp wash.
We ship same day so you get your stuff fast!!
Hope you grab this cymbal for your kit!
---
We Also Recommend
---